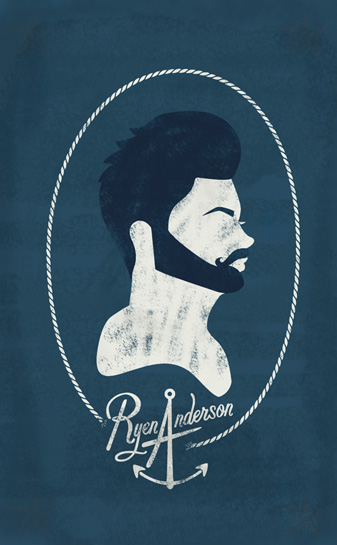 ABOUT ME
I am an art director with more than ten years experience building brands for American companies. Difficult problems challenge me to design creative solutions. My specialty is graphic design, but my scope halos to fashion design, illustration, copywriting, and styling.

I am originally a Kansas boy, but have spent my professional years designing in Brooklyn and the San Francisco Bay Area. I have traveled for inspiration and production around the world, from Peru to India.

My favorite things are hand painted signage, letterpress, and tattoos.

My clients include: Abercrombie and Fitch, Old Navy, Gap Inc, Nickelodean, Target, Aeropostale, Queer Eye for the Straight Guy, Fossil, Modcloth, and Stanford. I also love designing for smaller companies, giving them a great foundation in branding.
All content property of Ryen Anderson